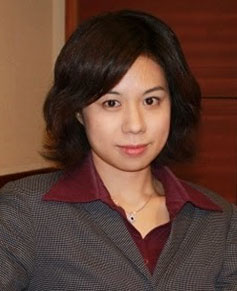 Peichen, JustLaw Firm
Peichen graduated from the Finance & Economics Law Division of the Law Department of National Taiwan University in 1997. After graduation, she passed the national exam & interview to become an Investigator for the Control Yuan (Taiwanese Ombudsman Office; http://www.cy.gov.tw), investigating unlawful action(s), or misconduct of governmental agencies, or officers under the direction of Members of the Control Yuan (Ombudsman).

Several years later, Peichen transferred to the Overseas Community Affairs Council of Taiwan (www.ocac.gov.tw) to serve as a Legal Specialist in charge of drafting, reviewing, and implementing laws and regulations—and also drafting contracts of government procurement as well as participating in the procedure of tender. Due to becoming a licensed attorney during her service for the Control Yuan, Peichen determined to move to the private practice sector only after having honed her knowledge & skills as a government attorney.

In terms of private practice, Peichen began her private practice career at the law firm of Su, Chen & Associates in Taipei, practicing a full range of litigation cases, including unlawful business practice, fraud, general liability, medical malpractice, and employment-related disputes. In order to expand her knowledge & skill in the area of international law, Peichen became a law student at Georgetown University in 2002 in order to obtain the degree of Master in Law with a major in international economics law, and international trade law. After returning from the U.S., Peichen chose to become in-house counsel in order use her legal knowledge & experience to assist companies in making sound & timely business decisions daily.

Therefore, during her six years at China Motor Corporation, Peichen acquired vast & layered experience in contract negotiations, and compliance review, including various projects with Mitsubishi Motors, Daimler Chrysler, and other Chinese joint venture motor companies, or foreign system developers. Peichen also drafted supply contracts for parts manufacturers, and distribution contracts for vehicle distributors, both local and international focused.

Throughout her career, Peichen has sought to obtain life balance & work project efficiency, and thereby she created her own law firm in order to deliver legal services to businesses with innovative method(s), and result(s). JustLaw Firm was thereby founded at the beginning of 2010. Based upon Peichen's broad range of experience in government, private practice, and corporate law, Peichen defines difficult issues quickly, reviews & researches efficiently, and provides practical & highly effective legal advice. Peichen enjoys the life as a solo-practitioner, and embraces all new issues & challenges.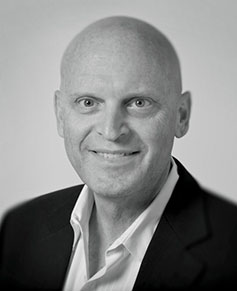 Ken Goldsmith, Director of Legal Studies, Chattanooga State Community College
As Director, Kenneth manages degree, transfer and certificate programs in pre-law and paralegal studies. He is the college's representative to the Board of Regents Statewide Committee for Paralegal Education. He also serves as a Commissioner on the American Bar Association Paralegal Education Approval Commission. Kenneth sits on the Board of Directors for the Jewish Federation of Chattanooga and the Midwest Institute for International and Intercultural Education. Originally from New York City, Kenneth maintains his love of baseball and delicatessens. Since moving to Tennessee, Kenneth has become an avid hiker in the Great Smoky Mountains.

Kenneth is the leading expert on internationalization at Chattanooga State. Soon after arriving in Chattanooga, he founded the international business lecture series. This series has brought over twenty-four speakers from Asia, Europe and South America to Chattanooga State to present on global topics including trade, economics, entrepreneurship and human trafficking. In 2013, he was awarded a research grant from the Board of Regents to study internationalization of community colleges in Tennessee. His research serves as the benchmark for internationalization efforts at Chattanooga State. After this research was completed he was appointed by the Provost to serve on statewide International Education and Study Abroad committees and a year later he received a semester long sabbatical to teach in China where he was a Visiting Scholar in Law at Ningbo University of Technology. While in China, Kenneth travelled to Taiwan where he was invited to visit Taiwanese Universities, trade organizations and business start-ups. Kenneth has also taught legal research and international trade at Ramkhamhaeng University in Bangkok, Thailand and lectured on international management at Palacky University, Olomouc, Czech Republic. He has travelled extensively throughout Europe, Asia, Central America and the Caribbean.

Kenneth received his Bachelor of Arts degree from the University of Florida, his Master of Public Administration degree from Florida Atlantic University, his Juris Doctorate degree from the University of Florida and his Doctorate of Business Administration from the University of Phoenix. Kenneth is licensed to practice law in Georgia and Florida. He is also a trained mediator. Ken owns and operates a legal & business consulting company called The Knowledge Firm, Inc. Kenneth provides legal advice in the areas of corporate law, contracts & intellectual property and provides consulting advice in the areas of business knowledge product development, marketing and sales.


_________
Each firm, organization, or individual listed as a Global Connection and/or is listed on Global Connections is a separate entity from Olsen Law Firm that performs its own work independently for its clients, and is solely responsible for the quality of its work.