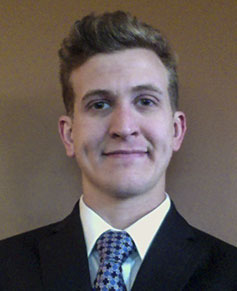 Amos Bailey, Summer Associate
Amos Patrick Bailey, Summer Associate, is a native of Chattanooga, Tennessee. Currently he attends Belmont University College of Law in Nashville, Tennessee, where he will graduate with his Juris Doctor in May 2018. As a law school student, Amos has worked hard to succeed academically and to overcome personal hardship. He has immersed himself in the study of law and personally challenges himself to consume as much information as possible—to always be learning.

Amos received his Bachelor of Science at Middle Tennessee State University where he majored in Political Science with a minor in Cross-Cultural Studies. During his undergraduate studies, Amos studied abroad for a time at Bond University in Robina, Queensland, Australia. At Bond, Amos focused his studies on political philosophy in order to better understand why countries choose to structure their governments the way they do. Amos is an avid reader and enjoys nothing more than playing music or a good conversation. Most of all, Amos is excited to be coming back to work in the city he considers his home.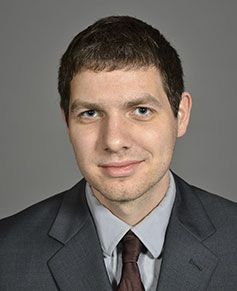 Caleb Elwell, Summer Associate
Caleb Edward Elwell, Summer Associate, is a current third year law student at Vanderbilt Law School. He is originally from Hartland, Maine and majored in History at the University of Maine, Orono. He graduated summa cum laude in the spring of 2014 and worked as a journalist for a Massachusetts real estate journal for a year before attending law school. In his first year at Vanderbilt, Caleb immersed himself in student groups, such as the Legal Aid Society and Students for Social Justice, which offered indigent legal services. He hopes to continue to help people navigate the complexities of the law at Olsen Law Firm.

Caleb spent the summer of 2016 at the Maine Attorney General's office where he worked on cases ranging from multi-state consumer and patent civil fraud actions against global companies, to local tort cases. In the fall while attending school, he interned at the United States Attorney's Office for the Middle District of Tennessee where he researched and drafted memos, responded to discovery, and prepared exhibits for trial, for a variety of Federal criminal and civil cases. In his free time, Caleb enjoys reading about history and world news, as well as hiking, biking, and canoeing.

After graduating in the spring of 2018, Caleb will sit for the bar exam and hopes to work in the Federal Government.